The Company has never shied away from recognizing the importance of Modern machinery in driving the organizational efficiency and has thus continuously invested in upgrading the infrastructure needs of the company in evolving times. The factory is spread over a 260000 square foot landscape that boasts state of the art technology with imported machinery from Karl Mayer for its WARPING & SIZING requirements. The vast landscape augments future capacity expansion initiatives by the management.
The workforce of more than 350 people, is one of the strongest pillars of the organization that lived up to the challenges of difficult times and have groomed themselves diligently to usher in delivering products that are predominantly free of defects.
The Warping machine operates with a Creel capacity of 784 ends.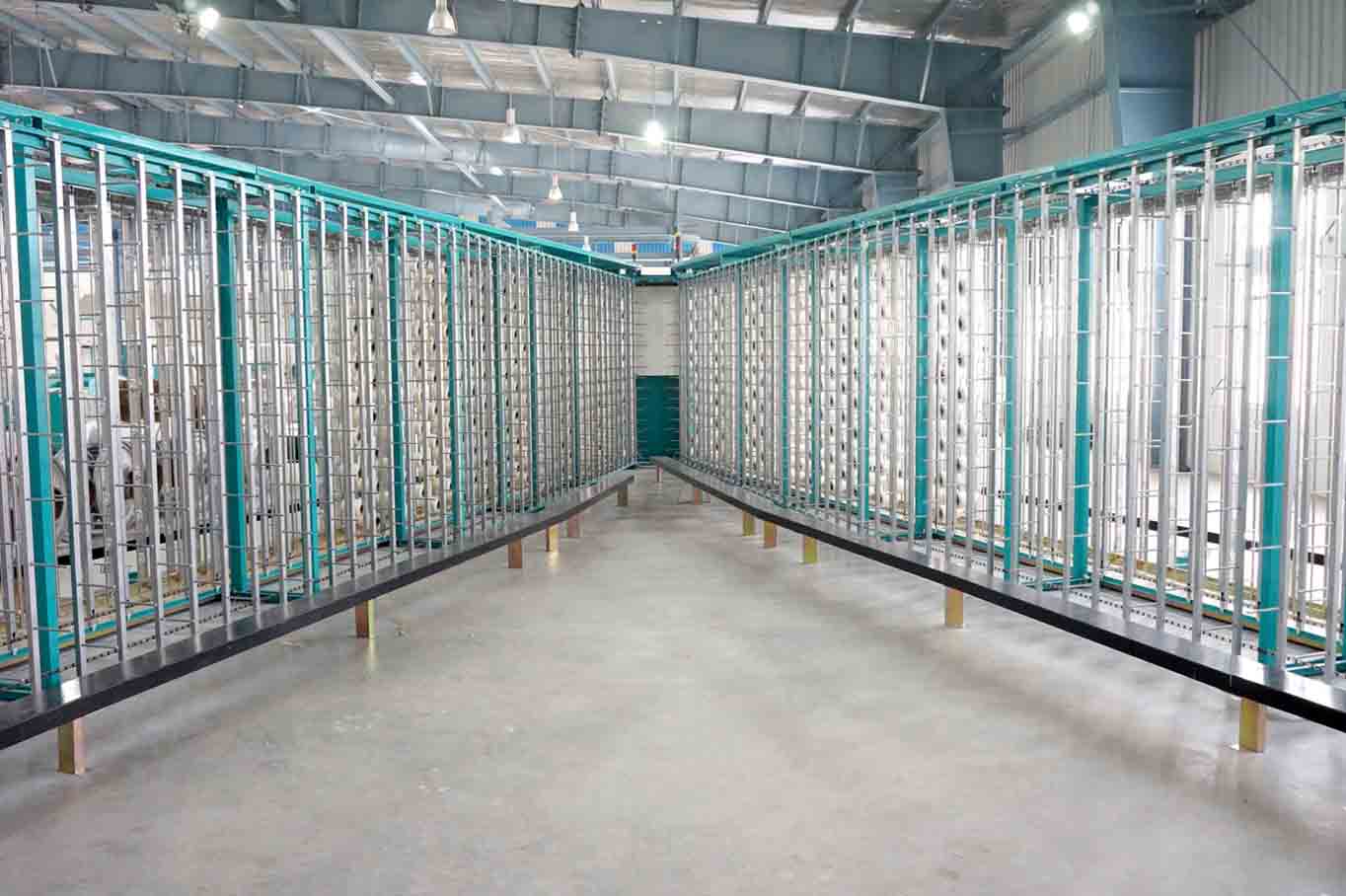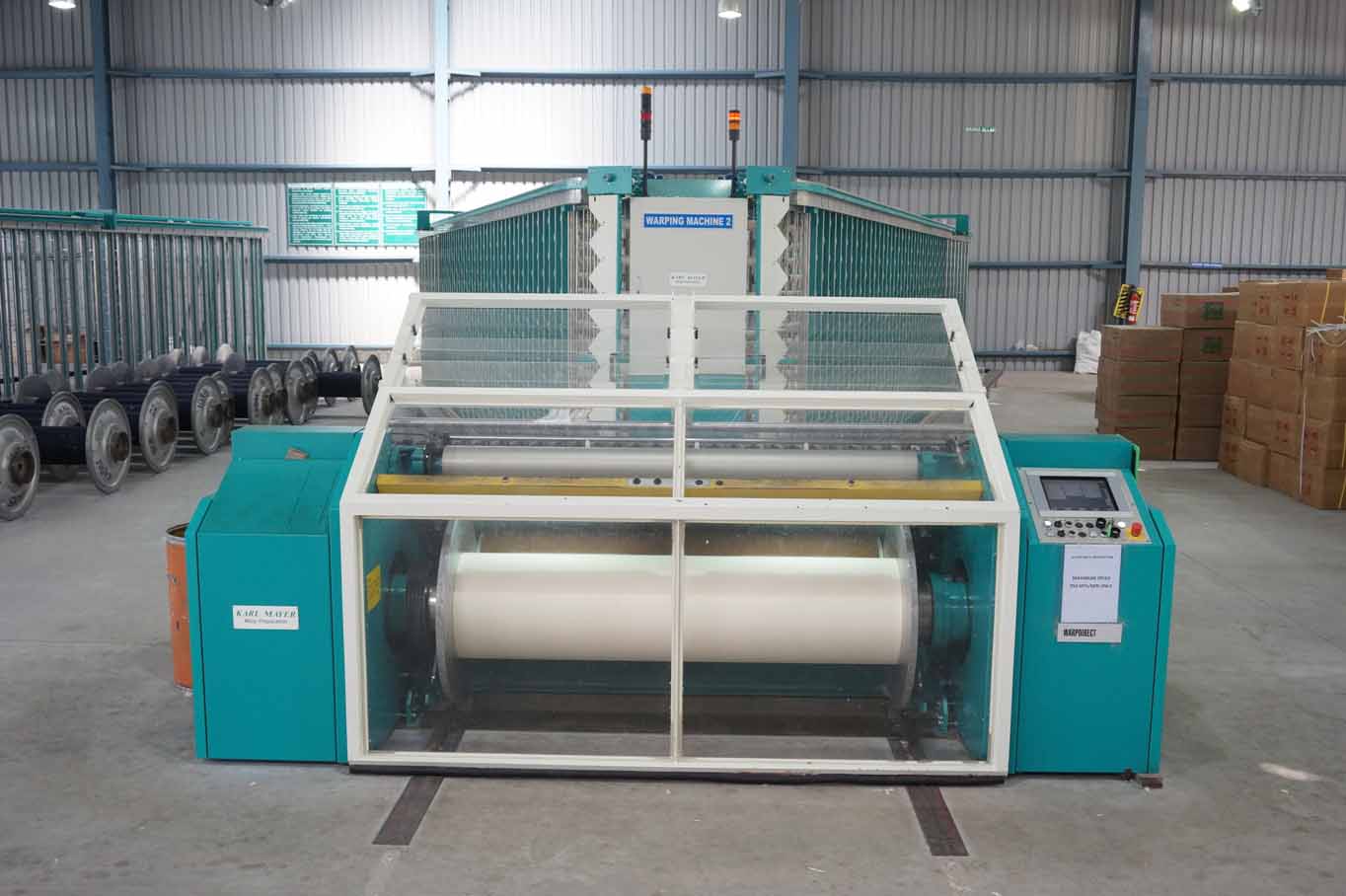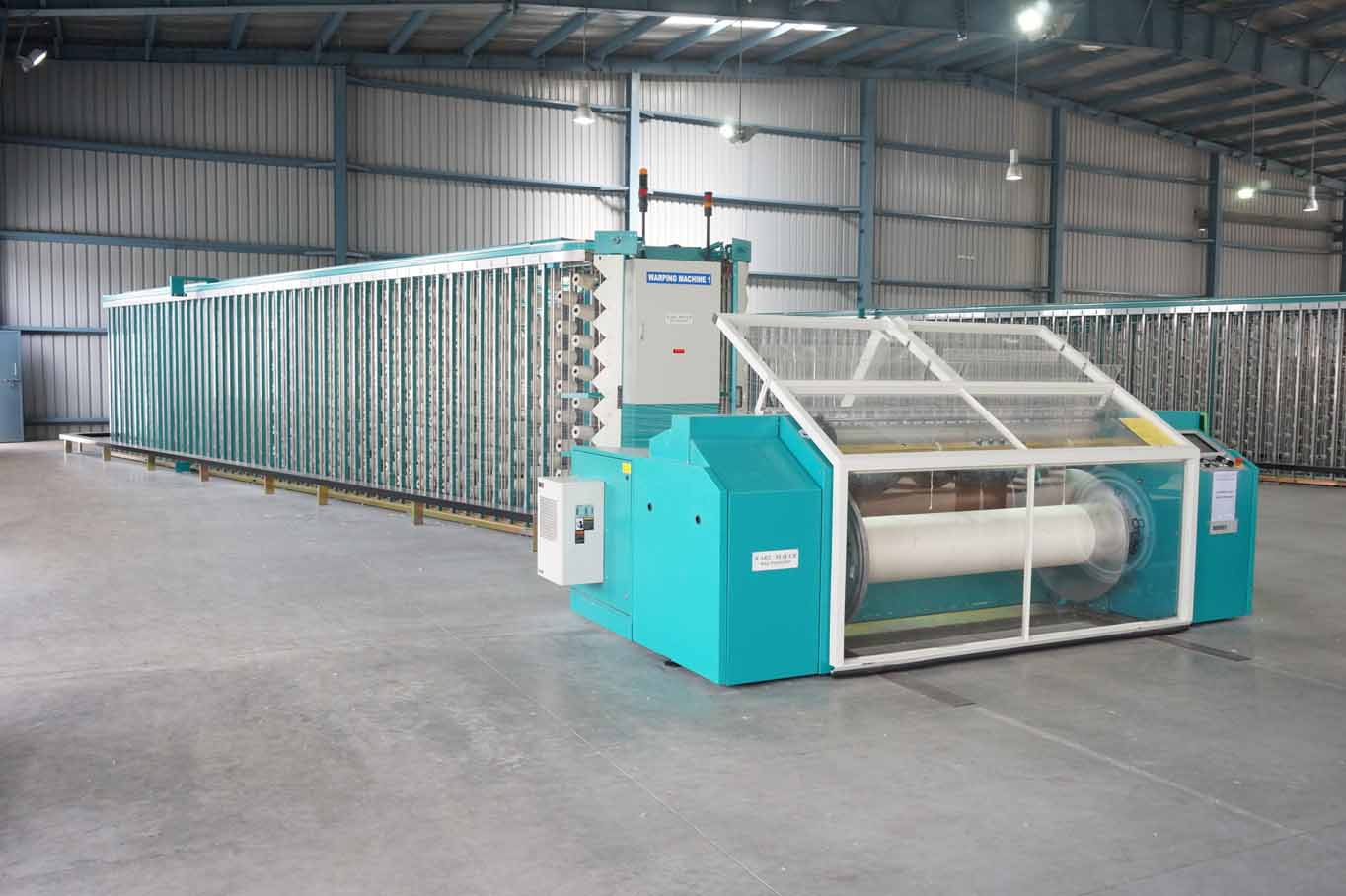 The Karl Mayer's Sizing Machine caters to a daily capacity of Sizing 1,00,000 mtrs per day from count range of 30Ne to 120Ne with a capacity of 15680 threads. Apart from our domestic Sizing requirements, we also provide good quality sized beams to most of the mills situated in our area for their Weaving Loom needs.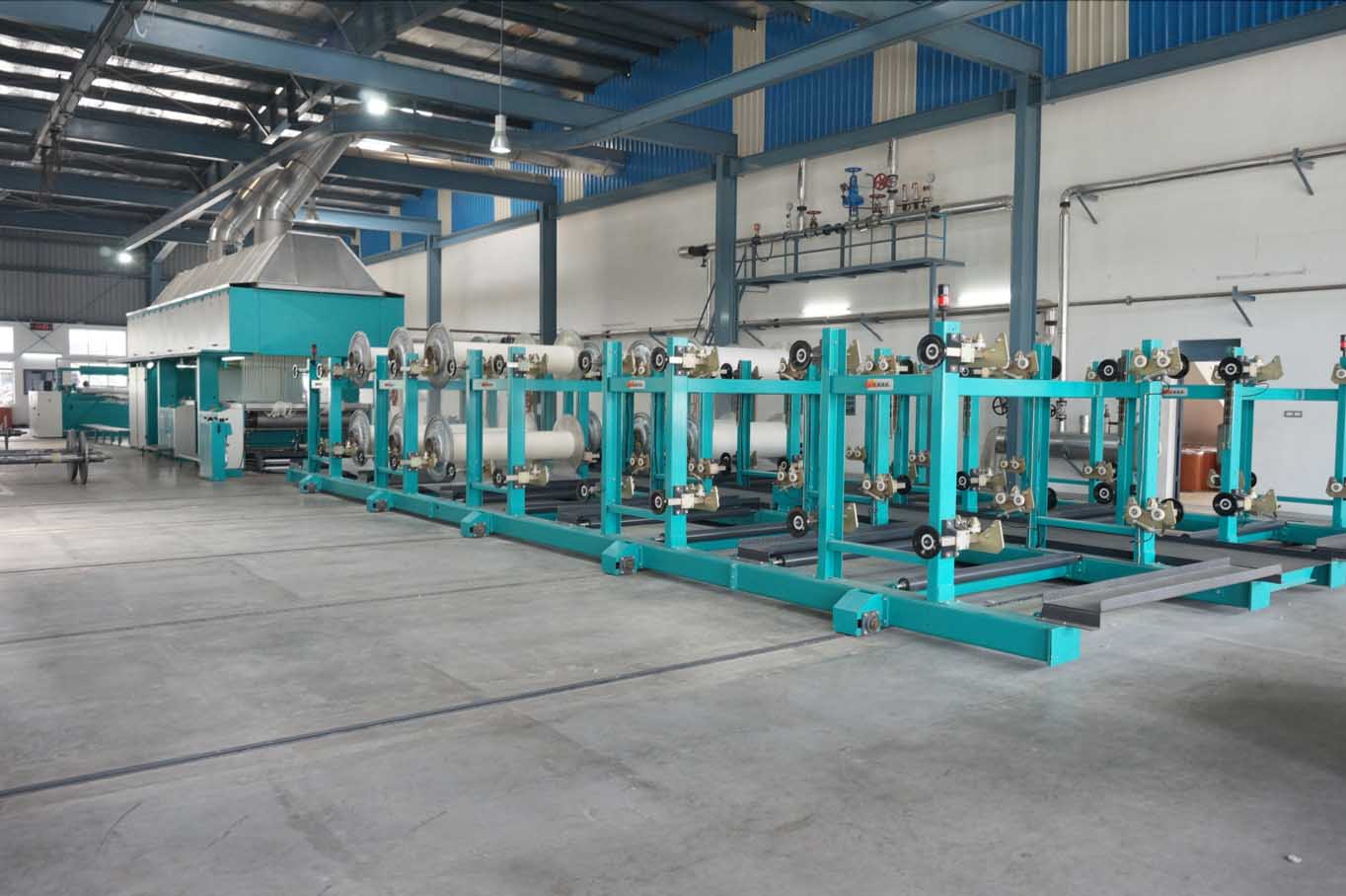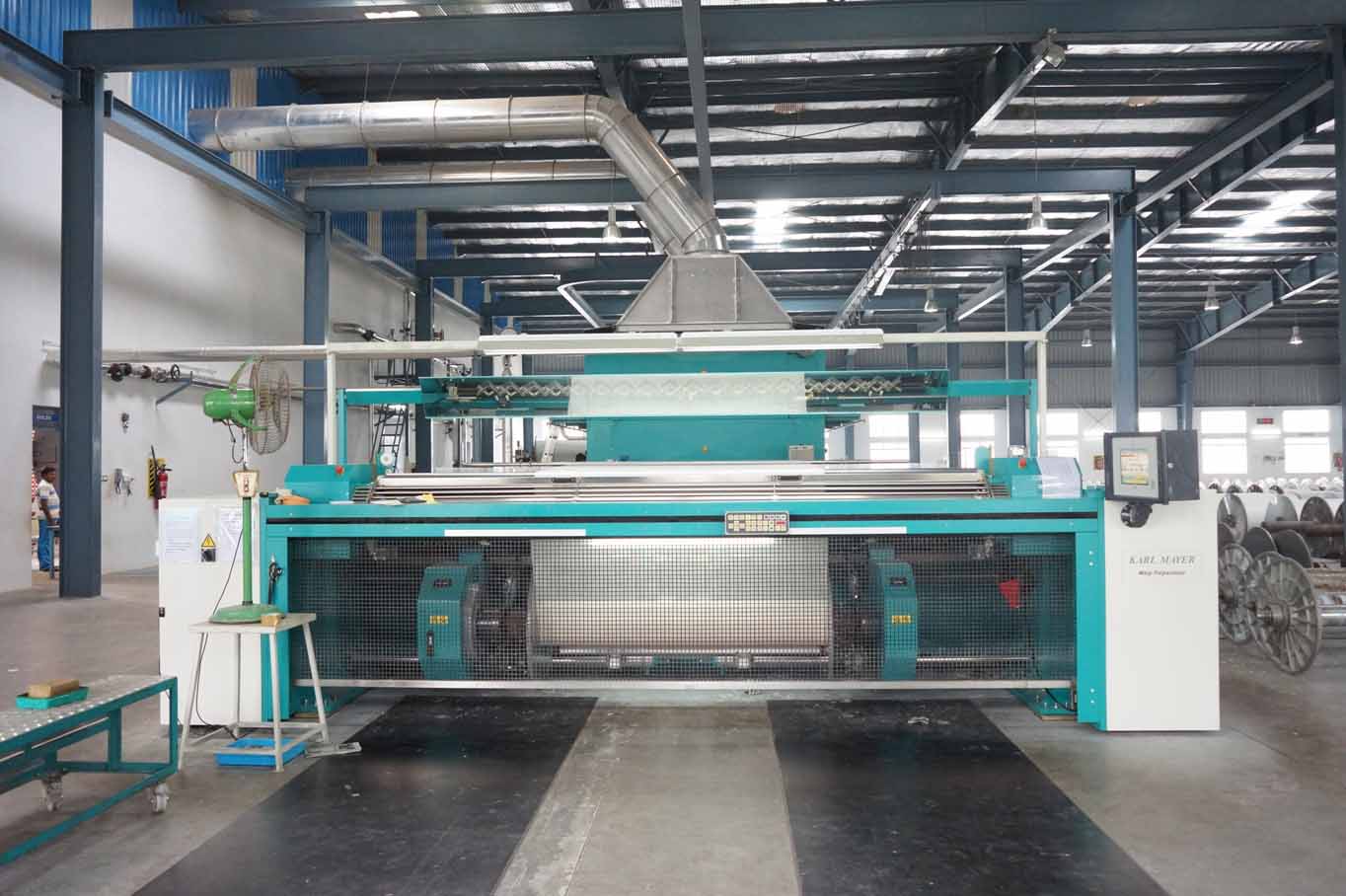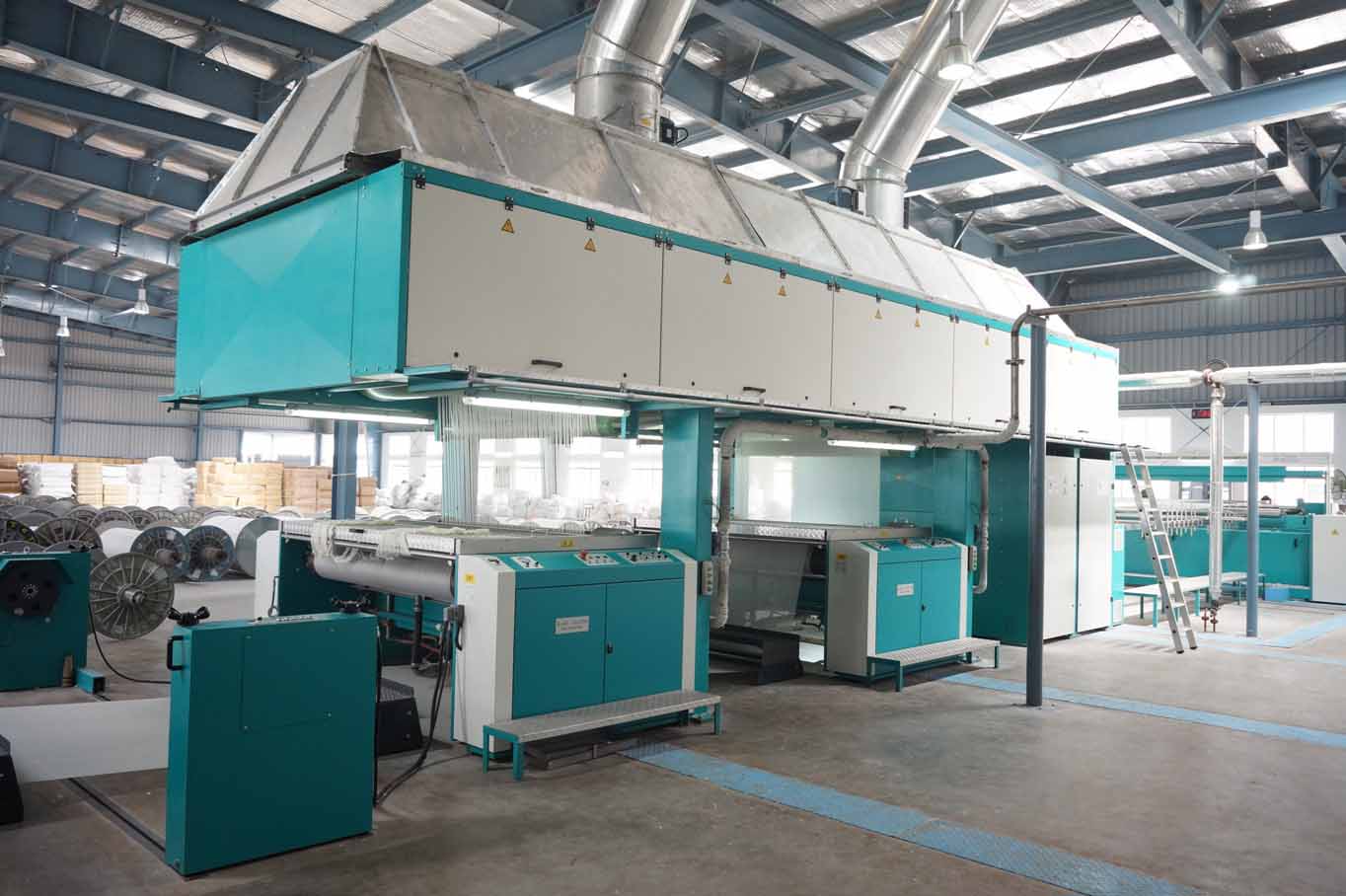 The Weaving unit  houses imported Airjet JAT710 Looms from TOYOTA that caters to the production capabilities of manufacturing high quality Grey woven fabrics of not less than 40000 meters per day with an optimum capacity of manufacturing 1.3 Million meters per month.
The Automatic Inspection machines ensures the finished goods are predominantly free of defects and meets the customer's requirements and are in compliance with the American 4 point inspection system. The Modern Packing machines ensure the Greige fabrics are astutely packed in either Roll form or Bale form, as per the specific needs of the customer.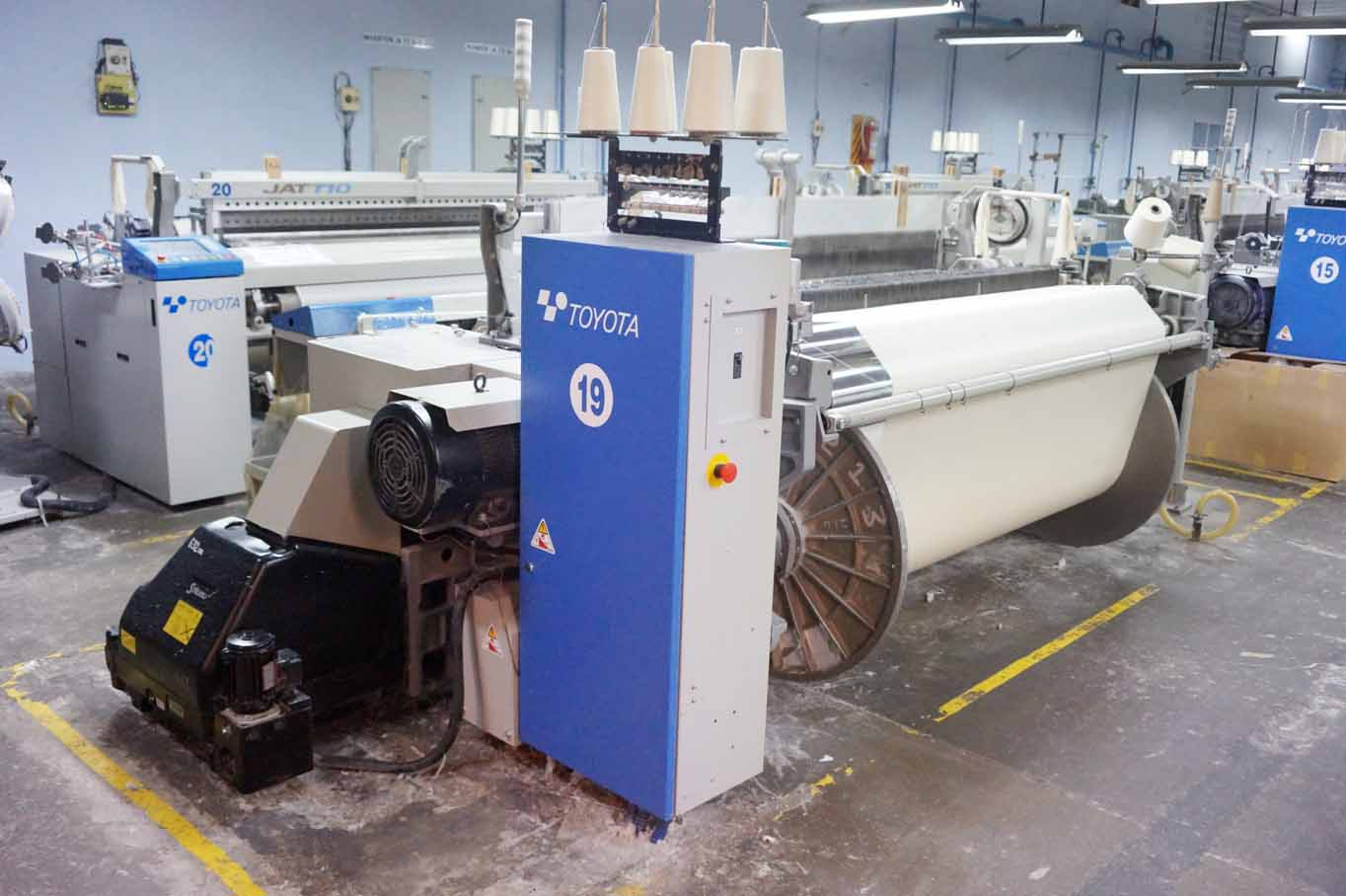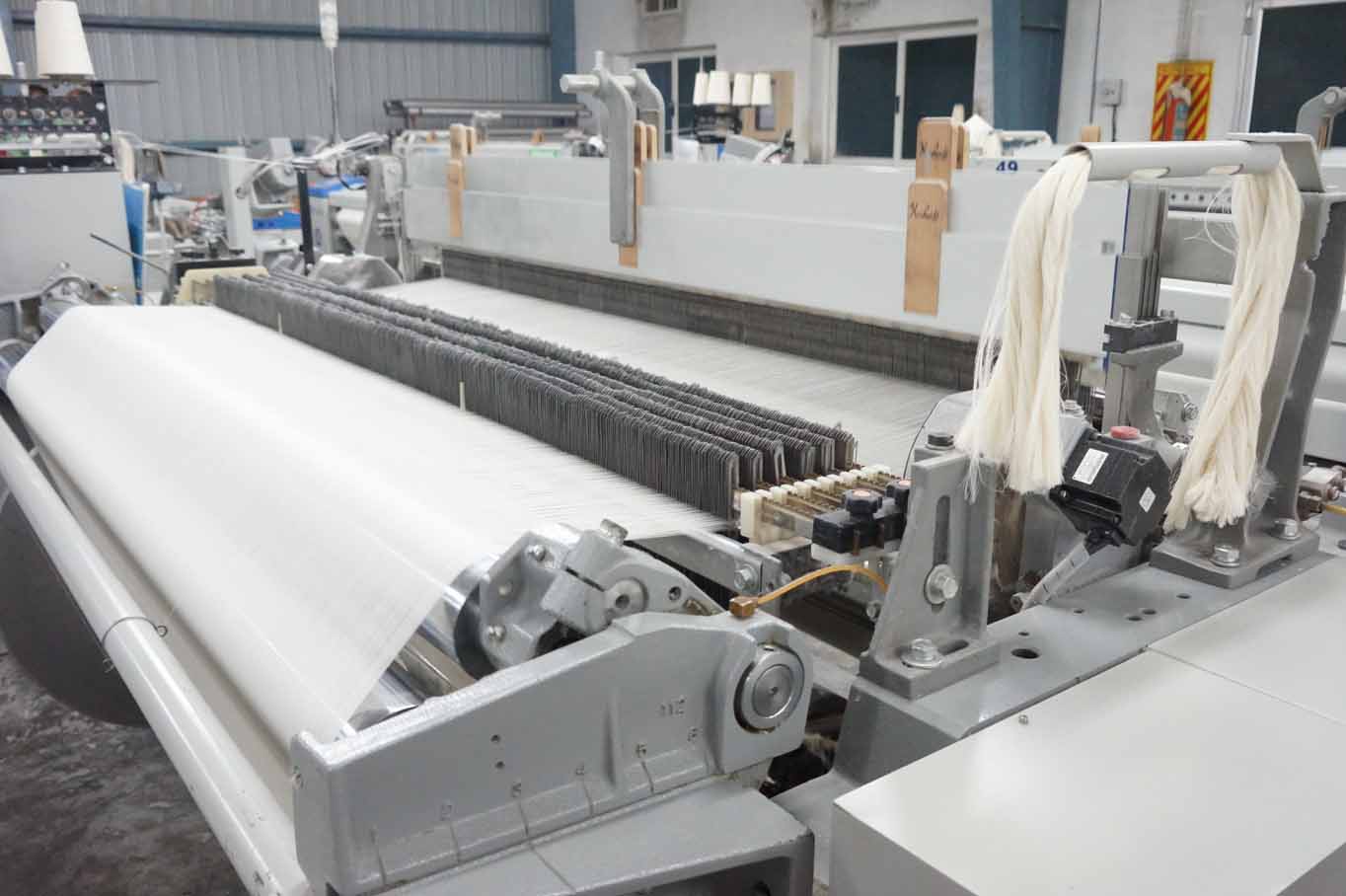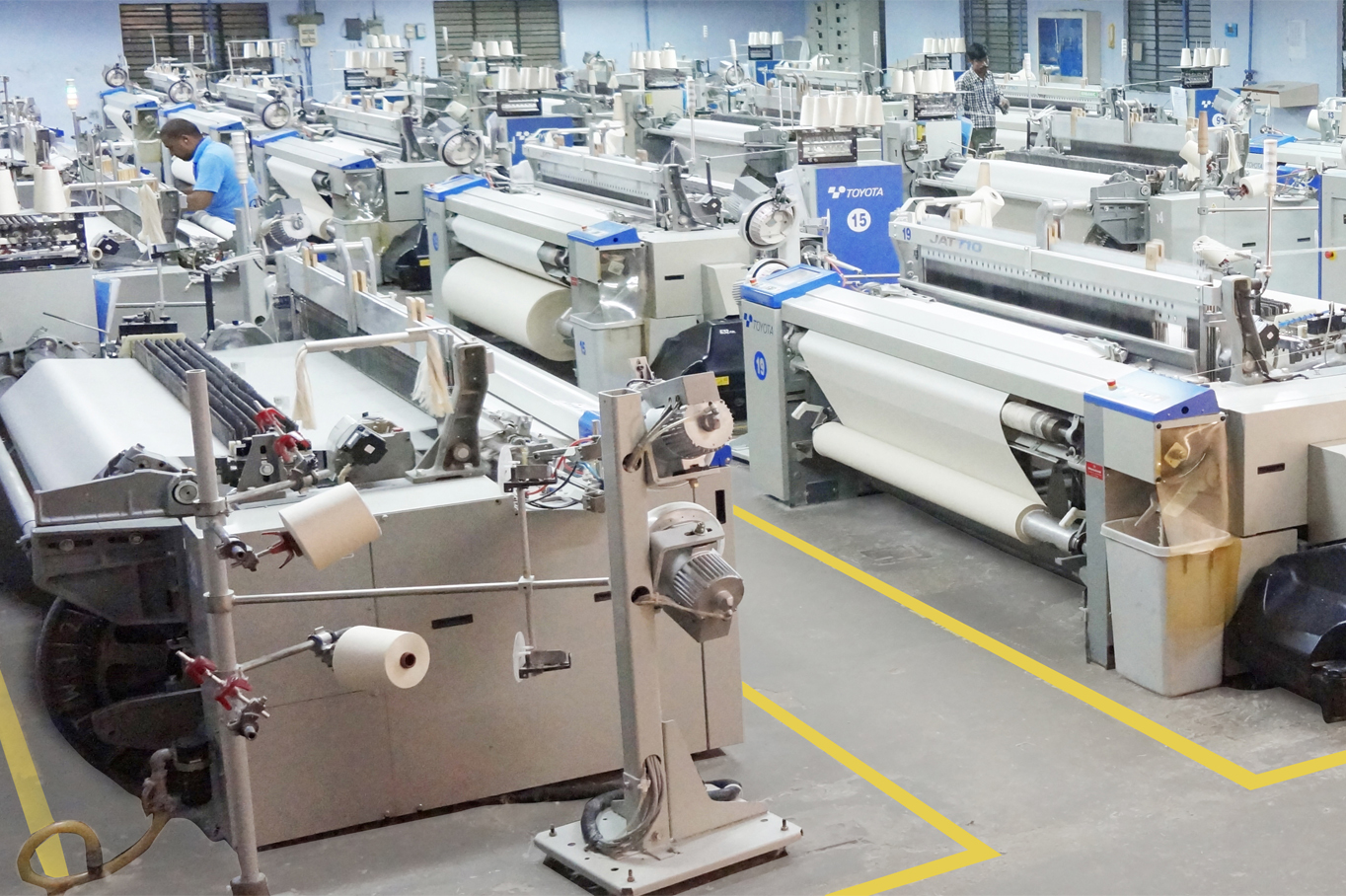 Our allegiance to quality and ethical standard of conducting business is conspicuous across all processes. There are stringent tabs in place to ensure that the process from sourcing the raw material to production to quality checking and packing the finished goods is seamlessly efficient and foolproof. The quality inspection of woven fabric is observed both in letter and spirit as per the recognized American 4 point inspection system. Our Customers always stay rest assured that we would never compromise on the quality of raw materials and we stand to source the best of Yarn to produce the finest Woven fabric. All our Greige woven Fabrics are with first Dyeable Export grade that is widely accepted and recognized by all our prominent Customers in India & abroad as well.
Our unprecedented success has been the result of our pursuance of ethical business practice and dedication towards providing quality products to our customers within the specified time-frame. This has also resulted in our establishing an unmatched bondage between our customers and us. Backed by a strong infrastructure facility, we have been able to maintain world-class standard, adhering to strict delivery schedule and provide competitive pricing. .
We are a professionally managed firm, which is run by a team of expert professionals. Our workforce comprises the brightest brains and is the perfect example of how a team should be. The experts hold immense experience and expertise in manufacturing and marketing a vast array of Grey Fabrics and Canvas. Their professionalism and dedication towards the organization enable us to scale newer heights in the industry. They work in close coordination with each other, thereby enabling us to meet bulk requirements within the specified time period