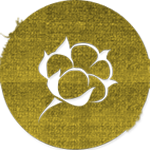 We manufacture, trade and export 100% Grey Cotton Fabric with breathable texture.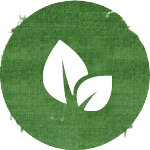 Grey Fabrics made with Certified Organic Yarn suppliers and complying procedures of GOTS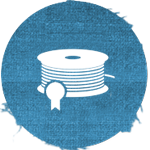 Offering a Superior range of Grey Fabrics made with Sustainable Regenerated Fibers.
Kasim Textile Mills Private Limited, forayed into the textile business in 1991 by starting a small unit at Puliyankulam in Madurai, Tamil Nadu. Since its inception, the company has galvanized to prominence as one of the leading Manufacturer and Exporter of Greige/Grey Woven fabric under the able leadership of Mr.A.Shahul Hameed. He was steadfast in his mission to steer the fortunes of the organization with his sheer perseverance and humility. The company managed to sail thro' challenging situations, thanks to the resolve of the management to never compromise on the quality of its product and its delivery schedule despite hostile business conditions. The company has achieved its Organic growth by delving itself into every least possible detail of quality adherence and living up to the expectation of the customers.

For more than 2 decades, we have garnered an indomitable presence in the Grey Woven fabric manufacturing sector. By doing things repetitively, one tends to get good at what he/she does. Ours is a highly structured activity engaged with the specific goal of improving our performance in a certain area of our choice. We source quality Yarn from the most trusted sources to ensure the fabric gets woven efficaciously as per the precise specifications of the Customer. The company has groomed its expertise in weaving a variety of Grey Fabrics, and holds its Niche in the weaving of 100% Cotton Grey Fabric, 100% Organic Fabric, BCI Cotton, 100% Modal & Viscose Grey Fabric, Our Grey fabric repertoire are available in width ranging from 47" to 105" with the Weaving design that encompass Plain, Twill, Drill, Satin, Stripe Satin, Oxford, Misdent, Herringbone, Dobby etc.,
Our fabrics are used by most of the reputed Garment Houses in India and abroad. We are a STAR EXPORT House having a significant growth in exports of Grey woven fabrics to South Korea, Thailand, Bangladesh, Italy, Germany, Portugal & Spain amongst others. We are currently operating at a Average Weaving capacity of approximately Two million meters per month. The packaging of the Finished Greige woven Fabrics is astutely done in Roll / Bale / Pallet form as per the specific need of the customer.

Solar Power Plant
Further to our commitment to invest in the future for a safe environment, our company had set up a SOLAR POWER PLANT at Mallanginar in Virudhunagar district of Tamil Nadu, towards promotion of Sustainable Energy development. The Plant is equipped with a capacity of 3 MW Solar capacity and the Power thus generated is used for Captive consumption. With the installation of this Plant, 100% of our Annual Power requirements are met through Sustainable Energy with Zero Carbon footprint.

Our Go Green Initiative - Wind Mill Farming
The company recognizes and wholly endorses the need to preserve the Planet's Natural resources by way of reducing our dependence on fossil fuels for our energy needs. The answer lies in the promotion of Sustainable Renewable energy that can replenish its resources naturally unlike Fossil Fuels that takes millions of years to recoup. Kasim has commissioned two Wind mills at Udumalpet and Tirunelveli with a combined capacity of 1.850MW and capable of generating more than 4 million KWh of electricity per annum.
The company's factory also houses a lush Coconut plantation that gives a fertile outlook to the premises and further demonstrates the company's yeoman service towards a Greener environment.
Contact Us
Weaving Unit:
KASIM TEXTILE MILLS PVT. LTD.,
39/1, Ramnad Main Road,
Puliyankulam, Madurai – 625 201.
Tamilnadu, India.
Telephone: 91-452- 2465555, 666, 777
Mobile : +91-93441 05030
Mail id : [email protected]
Registered Office
KASIM TEXTILE MILLS PVT. LTD.,
214, East Veli Street, Madurai – 625 001,
Tamilnadu, India.
Mail id : [email protected]